We're driven by finding the best Temporary and Permanent talent and helping them to thrive in the workplace, with our long-standing client relationships over a range of industries giving you the assurance that you can come to us with confidence in our ability to find you the best possible roles.
Each of our Consultants works across one of our 8 specialisms, which results in decades' worth of experience in dealing with vacancies across the following industries:
Human Resources

Finance

Legal & Governance

Procurement

Local Government

Social Housing

Property Management & Construction

Information Technology

Support Office & Administration
Our business is only as good as the candidates we assist in finding work; this means that your search for the next step in your career truly becomes ours too. Start the journey to your next role today by registering your details and submitting your CV so our team can match you with a vacancy perfectly aligned with your career goals.
​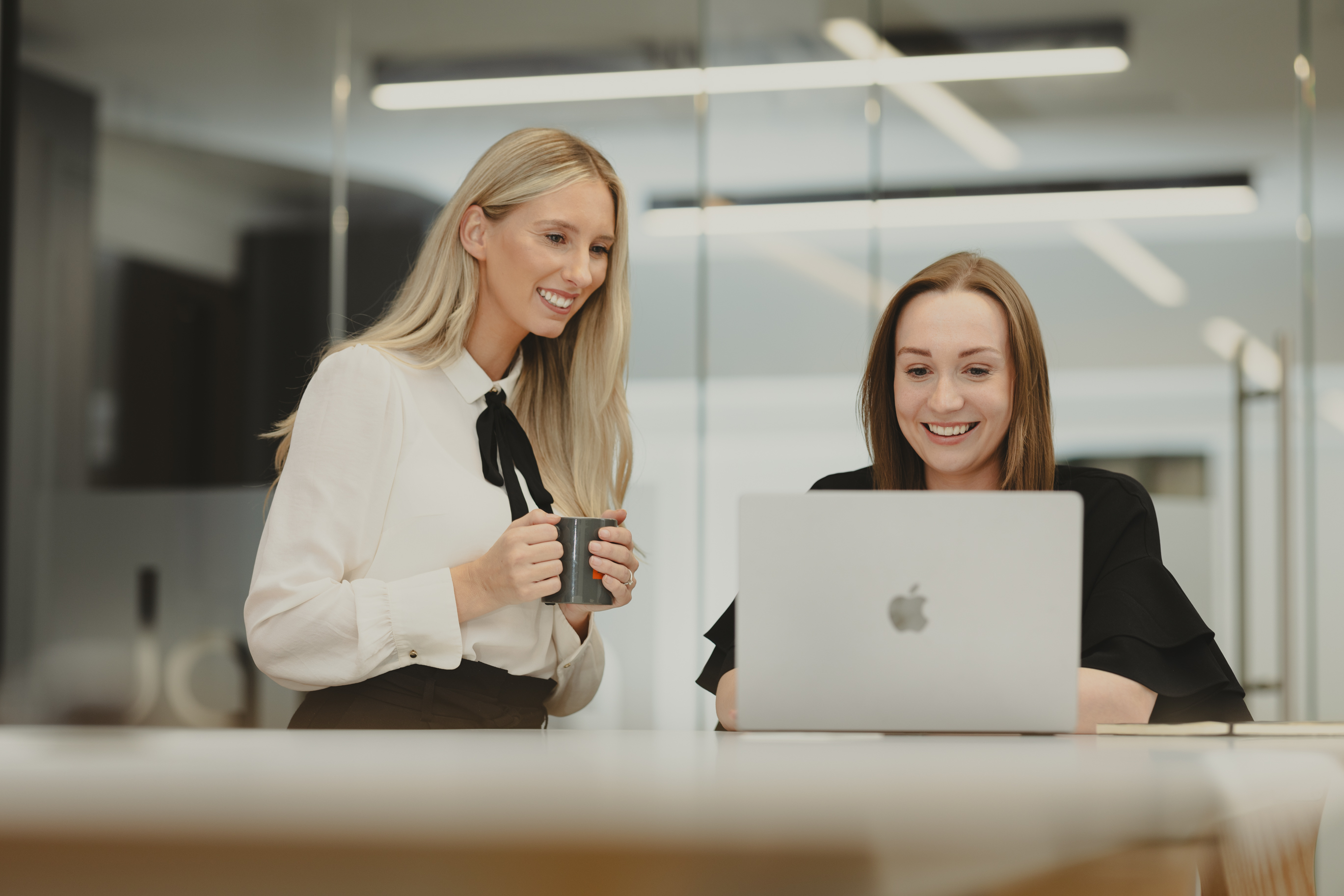 ​Why choose James Andrews to find your next role?
We're here to help; Our team of experts are passionate about helping candidates find their dream role and will support you with all the tools you need to get there. From tailoring your CV to the role you're applying for, to detailed interview prep and check-ins after your placement, we're on every step of the journey with you.

Access to our wide client network; We're well connected with a wide number of businesses nationwide and will always take the time to understand the unique needs and culture of each company we work with to ensure our candidates are the right fit.

Our team structure; Unlike many agencies, our consultants work as a team within their sector, meaning you'll have a number of experienced Consultants available to assist you.

We're highly recommended; 96% of candidates surveyed rated us as Very Good or Excellent on:

Help and assistance given by their consultant prior to their interview

Speed and thoroughness of the feedback of their application

Help and advice given to them explaining payroll procedures

Helpfulness of their Consultant during their assignment

Payroll services during their assignment

Their overall experience of James Andrews Recruitment Solutions
TESTIMONIALS
Don't just take it from us
"​​I have been humbled by the kindness, advice and support offered to me by Chloe. Her professionalism does her credit."

Shaun, Assistant Director - Housing Needs, London
" I was recruited via James Andrews and can honestly say from a personal perspective, they are the best recruitment specialist I have worked with. "

Daryl, Payroll Manager, Birmingham
"​Made sure I had a smooth transition from one role to the other with such first-class candidate experience end to end!"

Tadziba, Compliance Administrator, Birmingham
"​The whole process of securing a new role was seamless and hassle free. I would highly recommend!"

Saqab, HR Service Quality and Training Manager, Birmingham
"My consultant understood both mine and the client's needs, so I've found a lovely role with a great company and lovely people!"

Helen, Payables Team Leader, West Midlands
"​From the second I spoke to my consultant I felt the whole journey was centred around me, ensuring I felt at ease throughout the process!..."

Ian, Resourcing Manager, West Midlands
"​My confidence was at an all-time low but the friendly approach and the time my consultant took with me to make sure I nailed the..."

Jeanette, Communications Professional, Liverpool
"​I have worked with James Andrews as a candidate and client and can highly recommend. They are responsive, professional and always willing to help! "

Kelly, Council Housing Lead, Berkshire